We audit utility bills for errors and overcharges and work to secure refunds on your behalf. By analyzing your organization's specific operating and usage characteristics against all available utility plans, we can determine whether you are on the lowest- cost plan for your business. If you aren't, we will work with your provider to move your organization to the lowest-cost plan for ongoing savings.
Retail Energy Procurement
In deregulated markets where customers are eligible to shop for energy from retail suppliers, we work on your behalf to obtain competitive pricing from all of the top suppliers. We help you evaluate your options in the context of your organization's procurement goals and operating needs.
Utility Rate Case Intervention
Most utility providers are regulated monopolies with rates that must be approved by a public utilities commission. UMS has successfully intervened before utility commissions for more favorable rate structures on behalf of our clients, creating millions of dollars in savings for our clients and others.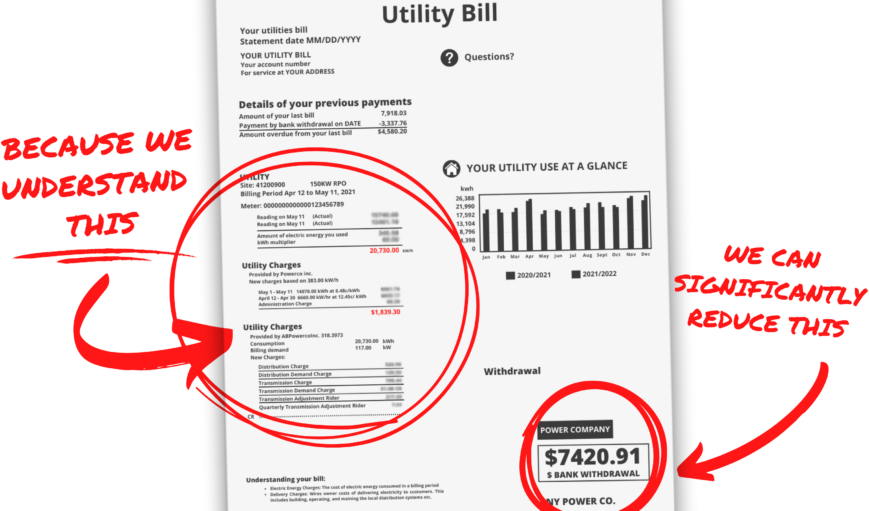 Have you ever asked any of the following questions? Then we might be the right fit for you!

"The UMS team was incredibly helpful when explaining their services and the opportunity. The process was simple and would recommend a trial for other companies."

"I was unsure if we could save money on utilities and did not have the time or experience to research it. Using Utility Management took away any doubt because they found the prices we are paying are very good and there weren't any savings they could find. It cost me nothing and saved me time."

"UMS has given our company a total savings of approximately $48,000 per year in energy costs. UMS did all of the leg work making it a very simple process."

"This service has benefited our commercial building customers to one particular account with savings of $800 plus per month for two buildings at the same center which was at least $1,600 a month savings in our budget! Amazing savings! "

"I believe the services being provided by UMS are extremely valuable and add a level of comfort to our organization knowing that our power accounts are being maintained. As a local Agency, it is imperative that we are good stewards of tax dollars and find the UMS service helpful with this."

"The audit process was quick and efficient. As a small town, we are looking for ways to lower costs for our citizens. UMS has been a tremendous help."

"Little did we realize that we were losing hard-earned profits in not knowing how to effectively negotiate our utility accounts. I was very skeptical that they'd find any savings by analyzing our utility bills, but who's laughing now!"

"The services provided are a no-brainer. If no savings are found, no cost and a nicely detailed report to show the due diligence was completed."

"UMS has been diligent in researching and examining our records in order to maximize the monetary benefits to our City."